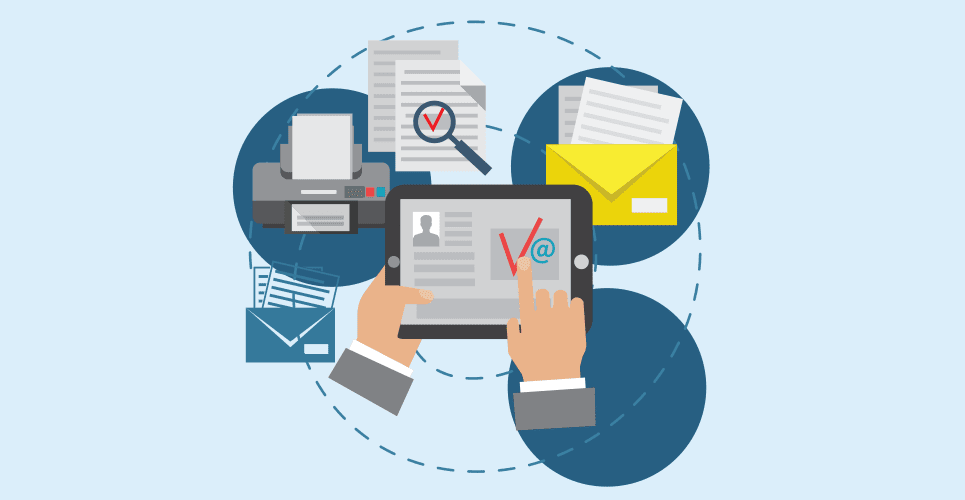 It captures documents. It stores documents. And it distributes documents.
Here's how Document Management Systems Work?
Clearly identified repositories for all documents:
Paper documents can be stored in filing cabinets located in a central filing section or in departments, while electronic documents can be stored in local desktop computers of each user or within central servers or dedicated storage facilities in a networked system. A good Document Management systems will clearly indicate where a particular document can be found, oftentimes producing the document on demand.
A system of classification for all documents:
An easily understood system of sorting documents into different categories can help store paper documents in clearly labeled paper folders and filing cabinets. It can also lead to and help create a hierarchical system of disk directories and a document indexing system. While the directories can facilitate browsing to the desired document quickly. The index can help retrieve documents using a search engine.
Rules and templates for creating and authenticating documents:
Rules and permissions specify who can create and authenticate different kinds of documents, and also the procedures to be followed. Templates provide standard formats for the different documents.
Tools to specify document workflow to suit business processes:
The DMS will, for example, allow routing particular documents through particular routes, for reviewing, commenting on, and approving the documents. Automated alerts can bring pending documents to the notice of concerned persons.
Contact Us For Top Notch Workflow DMS Software
Tools to specify policies and procedures for archiving and disposing of documents:
The Document Management systems will allow administrators to specify the policies and procedures for handling old documents. These might be archived in a standard manner if it's likely they will be needed later or removed if their usefulness has passed.
Facilities for quick retrieval of documents:
The information about document repositories and classification systems will be communicated to all concerned persons, and will also be made available for quick reference at filing sections and workstations. This can help those who need particular documents to know where and how to retrieve the document they require. Additionally, search tools can speed up finding electronic documents, including finding all documents related to a particular subject or classification.
Security procedures and facilities to prevent unauthorized access and ensure physical safety:
Paper documents will be under the lock and key of specified individuals, who will ensure that only authorized persons are allowed to view the documents. Electronic documents can be protected through a system of access rights and password requirements.
Physical safety is ensured through using security measures, such as fire alarm systems, barred windows, security cameras, etc. for paper documents, and regular backup/separate storage of the backup for electronic documents.