A One-Stop Solution to Manage all Your Scattered Documents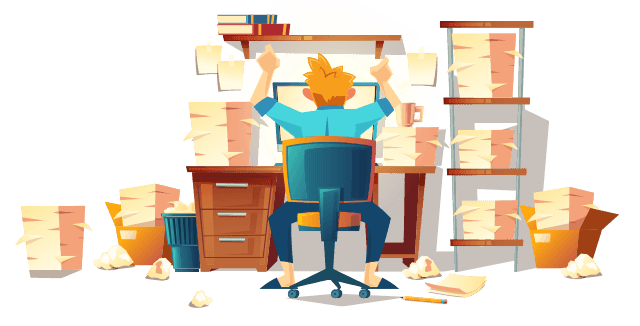 You must be knowing that there are plenty of Enterprise Content Management available in the market but, will you take the chance by opting for any one blindly? Well, No!
It becomes very important to make multiple checks and assure that the steps you are taking in your business process for any change would be profitable. And when it is regarding choosing the best enterprise content management, there are certain undeniable qualities & capabilities which you should look for.
docEdge DMS Software Platform comes with 100+ capabilities and features that allow you to experience flawless management, control, and monitor of all your important business documents. docEdge DMS is designed to work efficiently on both web-browser and mobile application so that you could access your documents anytime from anywhere.
The Must-Have Capabilities of a Enterprise Content Management Software

User-Friendly Dashboard:
The first and foremost important feature of any data management software is to have a user-friendly dashboard or User Interface (UI). Until the appearance and process of the software are easy to understand, the user could face multiple hindrances using it. docEdge DMS is one of the best enterprise content management software ECM that comes with a finely designed dashboard which is very easy to understand and access. The attractive and easy-on-eye User Interface of docEdge allows you and your employees to work efficiently on the portal.
Universal Format Support:
The world today is amazingly advanced in the field of technology. Undoubtedly, you must also be aware of the regular updates that come in the file formats. However, these updates are important to keep chasing the rapidly growing advancement in the entire business industry. But, if the portal that you are using to manage your business documents is not capable to support the regular updates and versions in the file formats, then you could in trouble very soon to handle and retrieval your important documents. docEdge comes with the capacity to support various formats like .docx, .pdf, etc. of documents that help to keep the flow of your work on without any hindrances.
Version Control:
Documents that you upload can be in flux always. If the enterprise content management software that you are using has no version control feature, you will not be able to access the previously uploaded documents which might have been uploaded in a different version. So it is very crucial to choose a DMS software that has the capability of version control. docEdge DMS is developed with full version control that allows you to hover fluently over all the documents that are uploaded in your portal irrespective of the version age.
Smart & Intelligent Organization:
Organization for any process is influential. It can become problematic juggling many documents to get find one required. For growing businesses and the established ones, it is more likely to have bulk documents. So, to maintain efficiency and ease, organizational hierarchy is one of the most crucial characteristics that has been developed in docEdge DMS. It helps you find the document that you need quickly with the help you categorization, rating, and tagging.
Cloud Access:
Nowadays, most of the works in any business are done online and the requirement of documents is present in almost every work process. Thus, employees could get the need to upload and download documents at any time and any place. A proficient enterprise content management system must have cloud access so that it could aid the work-flow and not a hindrance. docEdge DMS software provides you with a fully cloud-based model using which you can bring the expedition to your business work.
Permissions:
Mostly in large businesses, the delegation of authorities and responsibilities is done very significantly. Among the employees, not all are delegated with the authorities to alternate the documents, but all need to have access to check the documents any time for various work activities. Thus, it is a very important feature to be present in the enterprise content management system which could help to control the permission over the portal for different employees. docEdge DMS lets you manage all such permission as per your requirements.
Data Securities:
Technology advancement has undoubtedly brought efficient growth in the business work process by providing online platforms. But to run a smooth process without any path-holes, the platform should be completely secured to fight against the IT theft, data collapse, and other such uncertain disasters. docEdge DMS is a fully-secured power-packed software that helps you even in the disaster with a backup to your documents for retrieval.
All-in-One Enterprise Content management Software
Manage the complete life-cycle of document digitization on a single platform.