Document Indexing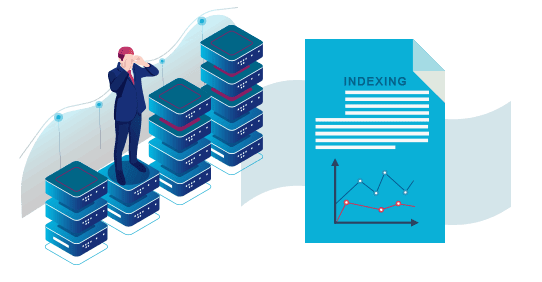 Document Indexing is a core feature of docEdge DMS.
Normally, the document indexing is done via meta-data that summarises basic information about other data, which makes finding and working with particular instances of data easier. It isn't seen in the document itself but is essential to how the DMS is able to sort and recall the content.
The Key to Unlock Process Efficiency
Document indexing is the process of associating or tagging documents with different "search" terms.
Let's discuss an example about invoice document management, there are a number of ways we might want to search for an invoice:
Invoice number.
Vendor name.
Purchase order number.
However, every organization is different; you might need to search by date or department. The point is that indexing is a path to the documents. That path is based on your business processes and your staff.
There are also different types of indexes. If your documents are text documents, you might have indexed the documents for full-text search where you can find a phrase contained in the documents. All document management systems have some level of system indexing too.
The default system indexing might be the date or document type or some other identifier that describes the document. In our example of an invoice, we might find an invoice using an invoice number. Or we might have given the document a document type of "invoice" so we can search on all invoices.
It doesn't matter what indexes we use, the power of document indexing is revealed when we do a search later on. Remember in the invoice example where there was a problem with an invoice? Just imagine that particular invoice and all associated documents were related via a sales order number. So, when we search the invoice in the system all the related documents also were immediately available.
Automation of Data Indexing
Intelligent document indexing means the crucial meta-data is applied at the point of data capture, based on the information contained within the document. For example, if the Optical Character Recognition (OCR) software detects the document in question is an invoice, it will capture, index and automatically deliver it to the appropriate location.