Controls & Permissions
Control Your Documents Using Multilevel Access
When you are using enterprise content management software (ECM), is should have a feature that allows you to control the entire database and create multilevel access to your data. It is very important for any organization to draft a systematic yet robust structure to get swift & secured control over its documents. Irrefutably, there are certain needs on daily basis for a business where its employees require to check any particular document. For instance, a Virtual Relationship Manager in a bank need to check clients' data to get the task done. But, the same employee has nothing to do with the payroll or administrative documents. If a enterprise content management system is not controlled with multiple level access features, then every document will be visible and accessible to every employee, which could be proven as malicious to the organization.
docEdge DMS is developed to provide you full control over all your documents and create multiple-level access to it for different employee usage. It ensures the availability and visibility of the document to the people who need them and who are allowed to access them. Whereas, those who are not allowed with the access to these documents will not be able to see them in their portal. Our docEdge DMS has the ability to support an advanced set of multilevel access permissions.
Document Access, Audits and Compliance
Let us also talk about regulated and quality-intensive industries wherein audits can be conducted by customers, vendors, and regulating bodies. Businesses running in such industries need to be consistently establishing and enforcing access control policies on the basis of document access and routing. docEdge DMS software is way more easier and powerful to craft powerful control over your entire database because it covers all the required features.
In docEdge DMS, you may have:
Parent Folders
These are the folders that sit at the root level of your Document Repository tree.
Sub-Folders
These are the folders that sit underneath your parent folders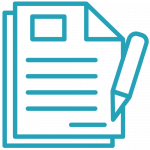 Documents
These are the actual files that sit within your folders (either parent folders or subfolders).